The Arkansas Craft School in Mountain View received an AIE mini-grant to help them put on a free, week-long workshop on the ancient art of Ukrainian Pysanka eggs.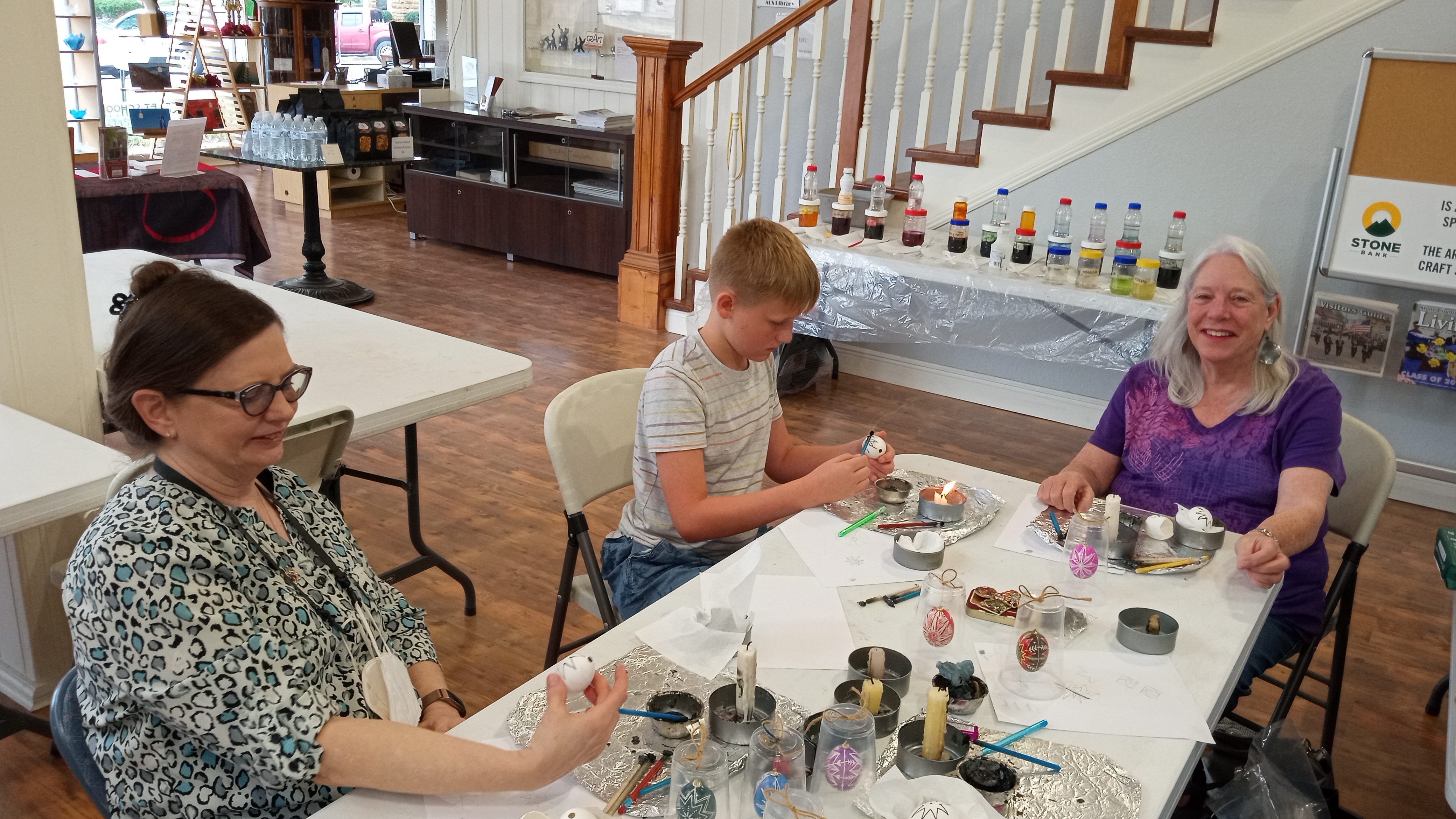 While the program was open to students, it was a blended program with students and adults. The eggs created were a variety of designs that have been used for years by Ukrainian Pysanka egg artists, with many made as gifts for certain people in mind. Artist Sue Pico led the program.

During the week, participants took time to look at a variety of egg colors and sizes. Participants learned the basic wax resist process of dyeing the eggs by making two with old designs. Then, they each found contemporary Psyanka patterns which were discussed to find the best way to be used. For the last egg the participants made, everyone created and produced their own unique design with colors they picked.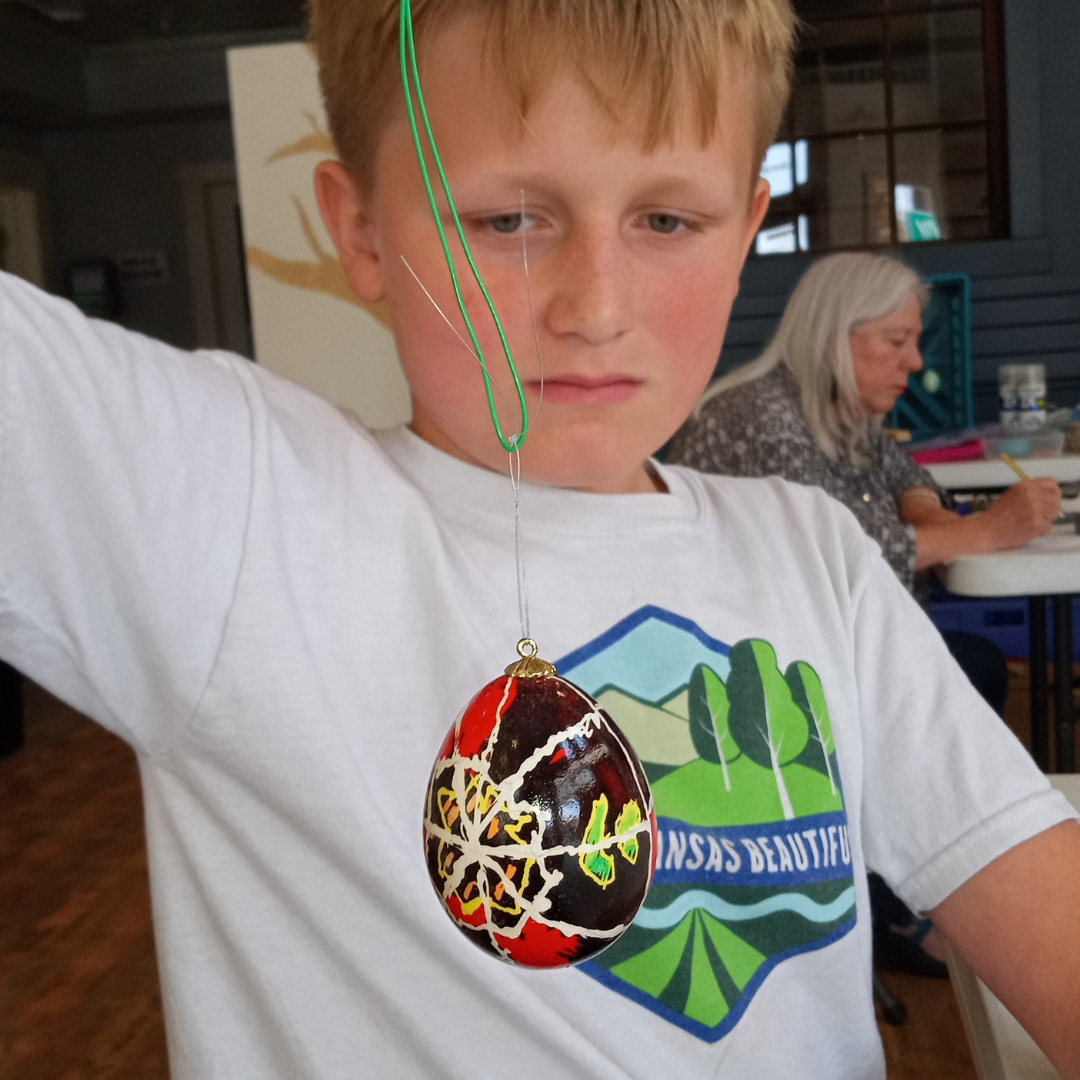 Participants also heard the background stories of ancient methods of making tools and dyes, the symbolism of patterns and the economic and religious affiliations of those patterns. There was a demonstration on how to blow an egg using purchased and homemade tools.

There are various ways to finish the eggs such as applying varnish by rubbing with their bare hands and spraying with clear coat polyurethane, which is what was used during this program. There was also a demonstration on how to pack to protect and ship a finished egg.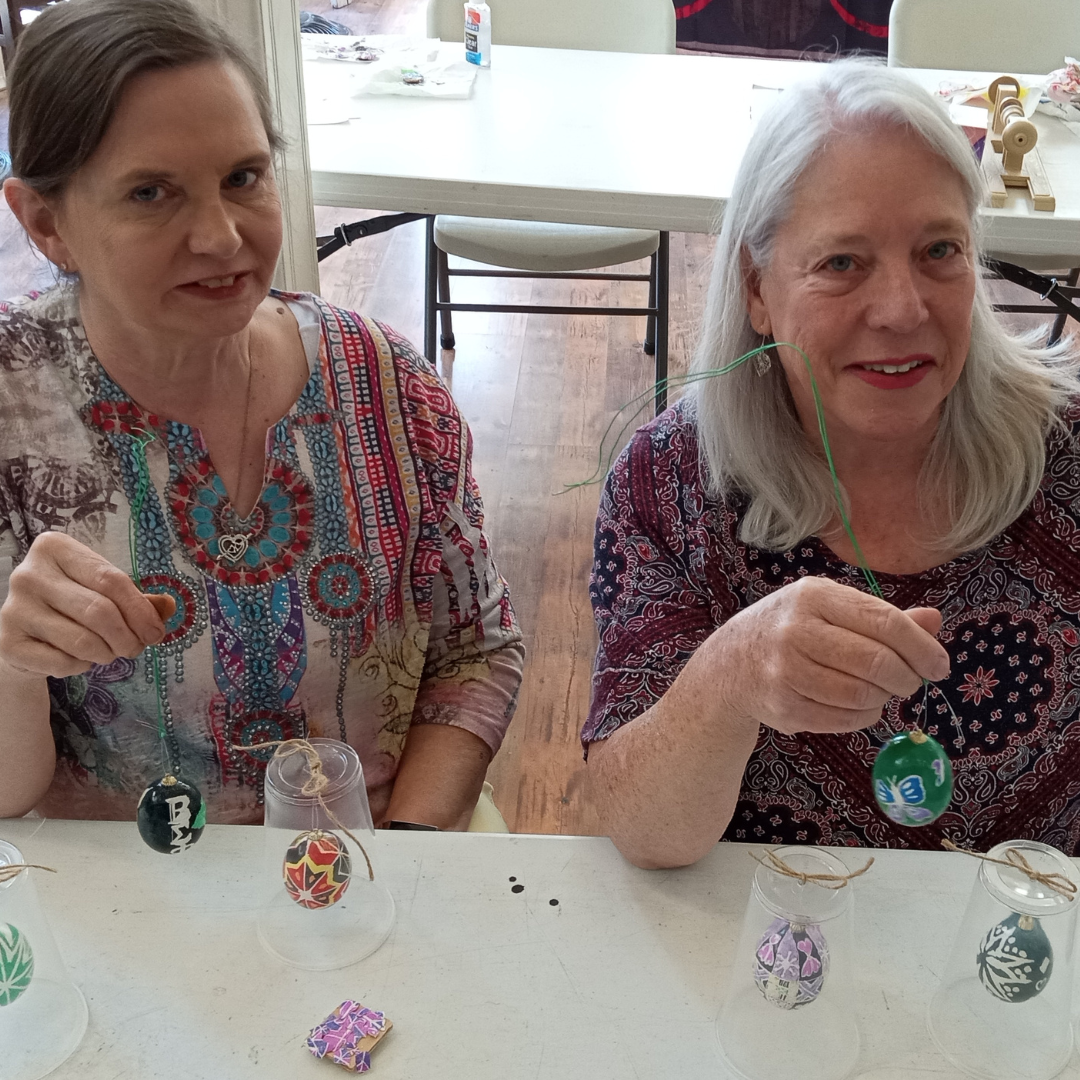 Pico said, "As our week was winding down, the ladies expressed their desire to have a second week scheduled in order to continue creating and making Ukrainian Pysanka Eggs! As they say, 'A good time was had by all.'"

If you're interested in our mini-grant program, contact Matt Boyce at [email protected] or 501-324-9769.

(Photos courtesy Sue Pico)