By Victoria Chandler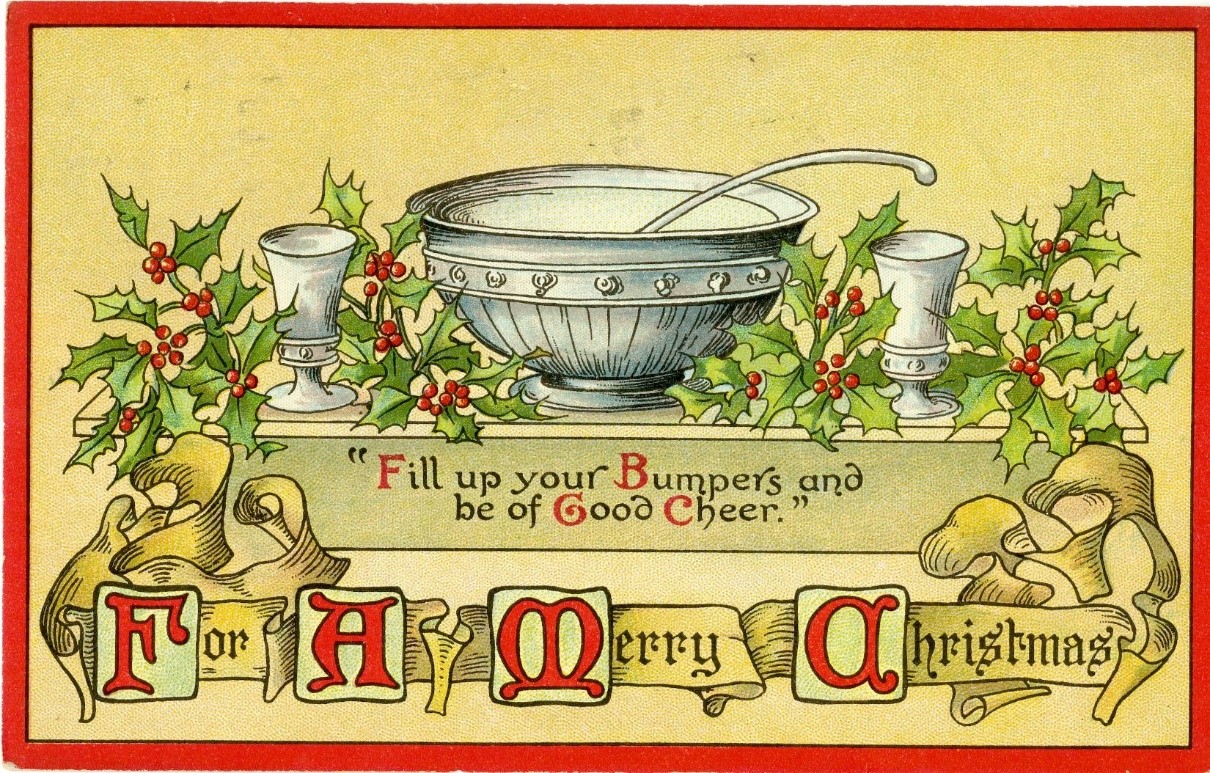 Throughout Arkansas's history, fewer drinks have remained as popular and prominent as eggnog. In the late 1800s, as December drew near, the saloons and bars across Little Rock began to serve the state's favorite "poultry drink."On Christmas Day, eggnog was freely dispensed by barkeeps, insurance companies as well and various other businesses throughout Arkansas. The Arkansas Democrat rounded up the Christmas nog highlights of 1879:
"Louis Katzenberg, assisted by Charley Blanz and Oscar Solomon, were busy from morning until night. The genial Nick Kupferle had more than he could do, and his place was as popular as ever. John Drees, at the Elevator, decorated with evergreens, had music and a good time generally. Gotleib Wildberger was crowded from morning until midnight, and there was a "Merry Christmas" for all. Hornibrock & Townsend greeted their friends with half a barrel of egg-nog that could not be excelled, while Gus Ellerman, Duffie's, Marre's, Buerger's, Ehman's, and the Schooner House had many callers."

These establishments would sometimes use inventive ways of dispensing their eggnog. Louis P. Ogier, of the Capital Hotel and Bar, was famous for his ranging eggnog dispensaries. On Christmas Day of 1888, Ogier served eggnog at the Capital out of a bowl – a "really beautiful thing, a work of art. It represents a snow-covered mountain on which miniature pines and cedars grow, while deer and other animals that haunt mountain passes are scattered over it, the bowl forming a lake in the mountains. The egg-nog, Mr. Louis Ogier says, will be in keeping with the bowl, very fine. Everybody should see this beautiful piece of work."While for the Christmas of 1890, Ogier served "the beverage out of the 'old oaken bucket, which hangs in the well.'"

Little Rock social scene seemed to revolve around "floating islands of eggnog" during the Christmas season. However, the temperance movement was also gaining traction during this period, which resulted in pleas and warnings against eggnog. Known as the "deadly foe to mankind"and "arch-fiend and enemy of the human race,"eggnog was so vehemently railed against primarily because it remained such a Christmas staple. The temperance movement noted that despite some people's pledges against alcohol, many remained "in a straight between the pledge and their Christmas egg-nog."

Eggnog did not receive this deathly branding for naught. Numerous accounts occur in the newspapers around Christmases and New Years that recall the accidents, crimes, and even murders that occurred while participants were under the influence of eggnog. As the Osceola Times noted, "If the truth could always be ascertained, it would be shown that the customary egg-nog and whiskey-toddy indulged in at this season of the year, is at the bottom of nine-tenths of these accidents."

Despite the disparagement eggnog received, it persevered through the temperance movement and prohibition, and remains ever popular amongst Arkansans. Eggnog still remains a "concomitant of Christmas cheer."Tonight, we continue the tradition of serving the public abundant amounts of nog, with Historic Arkansas Museum's 15th Ever Nog-Off! Much like the saloons of old, our contestants will offer their takes on this spirituous brew and the merry-making will commence. This year's competitors include:

Allsopp & Chapple Restaurant & Bar

Arkansas Pioneers Association

The Capital Hotel

Little Rock Marriot

Loblolly Creamery

Mocktail Mo

The Root

Stone's Throw Brewing and The Pizzeria

South on Main

This is a FREE event from 5-8 p.m. Historic Arkansas Museum's friendly competition for the best eggnog in town returns to bestow goodwill, joy, and a touch of whiskey to all who gather!