Across the nation, museums and organizations are celebrating the 50th anniversary of the musical genre hip-hop. MTCC is proud to join other world-class institutions such as the Museum of Popular Culture, the Smithsonian, the Museum of the Fashion Institute of Technology, the Oakland Museum of California, the Museum of New York City and the Kennedy Center, just to name a few, in recognizing the historic and cultural richness of this music that spawned so much more.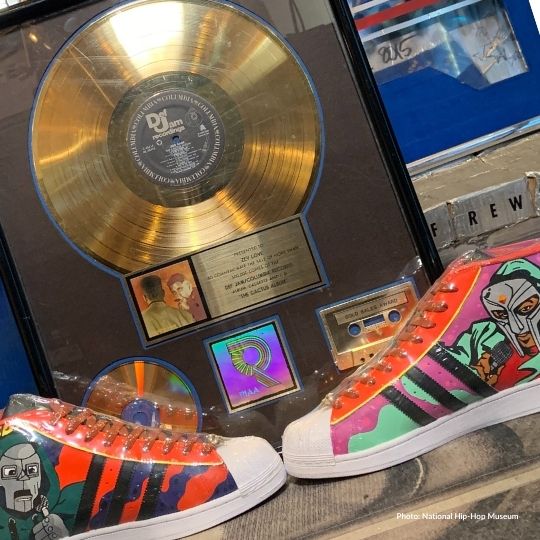 Hip-Hop is global, lapping on every shore and landing at every airport. But what does hip- hop mean? Is it the music with a chest-thumping beat? The rapid-fire lyrics rapped into a handheld mic? Gravity-defying dance steps? Writers turning walls into canvases with larger-than-life letters and illustrations?

The answer is all of the above—and more. Hip-Hop embraces these artistic elements, most definitely. But it also has blended and transcended them to become a means for seeing, celebrating, experiencing, understanding, confronting, and commenting on life and the world. Hip-Hop, in other words, is a way of living—a culture. Kennedy Center

Riding the wave of celebration, podcasts have spawned as well as film projects, including the Showtime/Mass Appeal "Hip-Hop 50" series. "August 11, 2023. That's the date hip-hop will recognize its 50th anniversary. On that day in 1973, DJ Kool Herc hosted a back-to-school jam in the Bronx, and the rest is history," says a Trapital article.

Here in Arkansas, we are seeing our own renaissance in Hip-Hop. Kulture Vulture says, "Arkansas has never truly had a rap scene or been a known location for having a hip hop market. But with the growing popularity of rap music, along with the ease to become a rapper and rap star Bankroll Freddie opening the door by shedding light on Arkansas and possibly motivating and inspiring others, things seem to be changing."

Hip-Hop is more than music. It's a movement. The lyrics and beats touch art, fashion, film, advertisements, dance and the way we speak and interact with one another. In our exhibit, you will find programming for all ages and experts that will help us dig a little deeper into the cultural phenomenon that has evolved over 50 years.

Photo Credit: National Hip-Hop Museum, Washington DC.