"Unboxing Ralph Armstrong: A Community History Project" is the newest exhibit at the Mosaic Templars Cultural Center, a Museum of African American History. The exhibit opened October 6, 2022, and runs through January of 2023.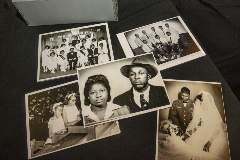 This unique and interactive exhibit invites the public to browse hundreds of photos donated to the museum by the family of local photographer Ralph Waldo Armstrong III, who documented the lives of Black communities in Little Rock on film between 1951 and 2006. Guests are invited to share their connections to the photos, and to identify the people, places and events captured in the pictures, so that the museum can create a more comprehensive history of the Black experience in central Arkansas. The exhibit also displays some of the equipment Ralph Armstrong owned and used as a photographer. There are also three "selfie stations" for guests to take their own photographs.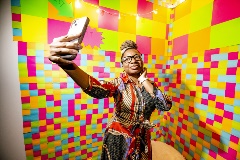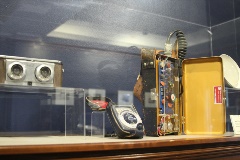 Ralph Waldo Armstrong III was born on Feb. 23, 1925, in North Little Rock. He was drafted into the Navy in 1943 and was stationed at the Great Lakes Naval Air Station north of Chicago, Illinois, and then on the Eniwetok Atoll in the South Pacific. Following the war, Armstrong studied at the American Conservatory of Music, then returned to Little Rock to raise his family with Ruby Joshua Stanton. He worked as a letter carrier for 37 years while simultaneously operating his photography business. He often photographed buildings that were slated to be demolished, especially in Little Rock's historic Ninth Street district, but also took portraits of individuals and families as well as special events. Ralph Armstrong died on Nov. 10, 2006, at age 81 and is buried at the Haven of Rest Cemetery in Little Rock. (Source: Encyclopedia of Arkansas, encyclopediaofarkasnas.net)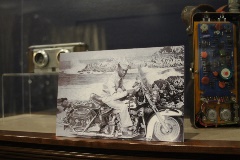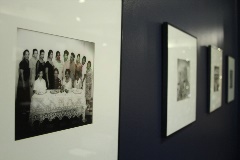 The Mosaic Templars Cultural Center, A Museum of African American History, is open each week Tuesday through Saturday, from 9 AM - 5 PM. There is free admission to both the museum and the exhibit.

For more info, call 501.683.3593.