The Arkansas Arts Council, an agency of Arkansas Heritage, will begin taking grant applications at noon Thursday, May 28, from nonprofit arts organizations in need and begin distributing funding recently received from the National Endowment for the Arts (NEA) for COVID-19 relief.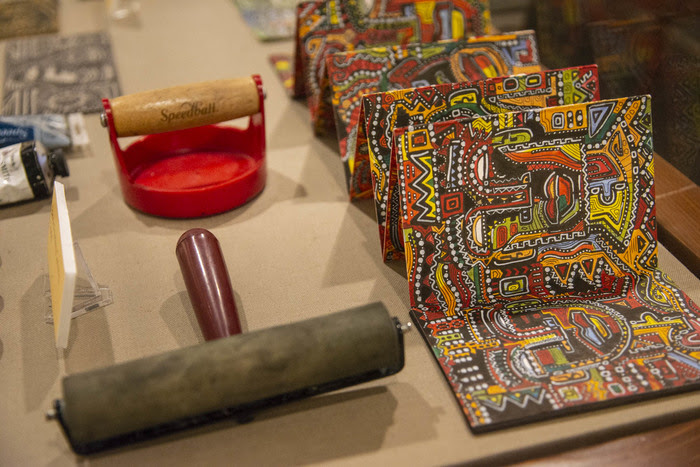 The grant was slated to open Monday but was delayed to review the process and make sure accountability standards are in place
"This grant will help save jobs in Arkansas's arts sector and help keep arts organizations going through these tough times," said Stacy Hurst, secretary of the Department of Parks, Heritage and Tourism. "Small and mid-sized arts organizations in particular are struggling in the wake of canceled events and fundraising activities. This NEA funding will help artists and arts organizations thrive long term in Arkansas."
Eligible applicants must be 501(c)3 arts organizations. Applications are available online. The deadline to apply is close of business on Monday, June 8.
Congress appropriated $75 million to the NEA as part of the Coronavirus Aid, Relief and Economic Security (CARES) Act. The money is meant to support arts organizations and preserve jobs nationwide. The Arkansas Arts Council was awarded a $441,500 grant that will be used to create "subgrants" for nonprofit organizations in the arts.
Eligible organizations may receive grants of $1,000 to $15,000 that can be used for staff and salary support, fees for artists or contractual personnel, facilities costs and programs that follow social-distancing protocols. Unlike most Arkansas Arts Council grants, the subgrants do not require a cash match.
Hurst announced the opening of the subgrants during a media conference Friday.
"Broadly, the subgrant is intended to provide relief to arts organizations negatively impacted by the COVID-19 pandemic," said Patrick Ralston, director of the Arkansas Arts Council. "Our goal mission is to support, encourage and help keep the arts strong in Arkansas."
The funding for the subgrants will be added to the Arkansas Arts Council's federal fiscal year 2019 Partnership Agreement Grant through NEA for two years and must be spent by the Arkansas Arts Council by September 2021. The relief aid will not interfere with annual grant allocations by NEA.
"We intend to award these subgrants as quickly as possible to help arts organizations that are struggling now," said Jimmy Bryant, director of the Division of Arkansas Heritage. "The creative economy contributes millions to Arkansas's overall economic health and is an important part of our state's quality of life. We are excited to be able offer nonprofit arts organizations a financial lifeline that will help preserve our arts and cultural heritage during these trying times."
Stacy Hurst, secretary of the Department of Parks Heritage and Tourism, announces the subgrants.