Artist and veteran Ed Drew will be talking live with our sister agency, the Arkansas Arts Council, at 1 p.m. Nov. 11 on their Facebook page!
Join Drew for the show "Art on Arkansas,' a livestream that spotlights Arkansas artists. Learn about Drew\u0027s process and passion behind his work. Drew\u0027s work is on exhibit at MTCC through February.
1 p.m. Wednesday, Nov. 11
Arkansas Arts Council FACEBOOK LIVE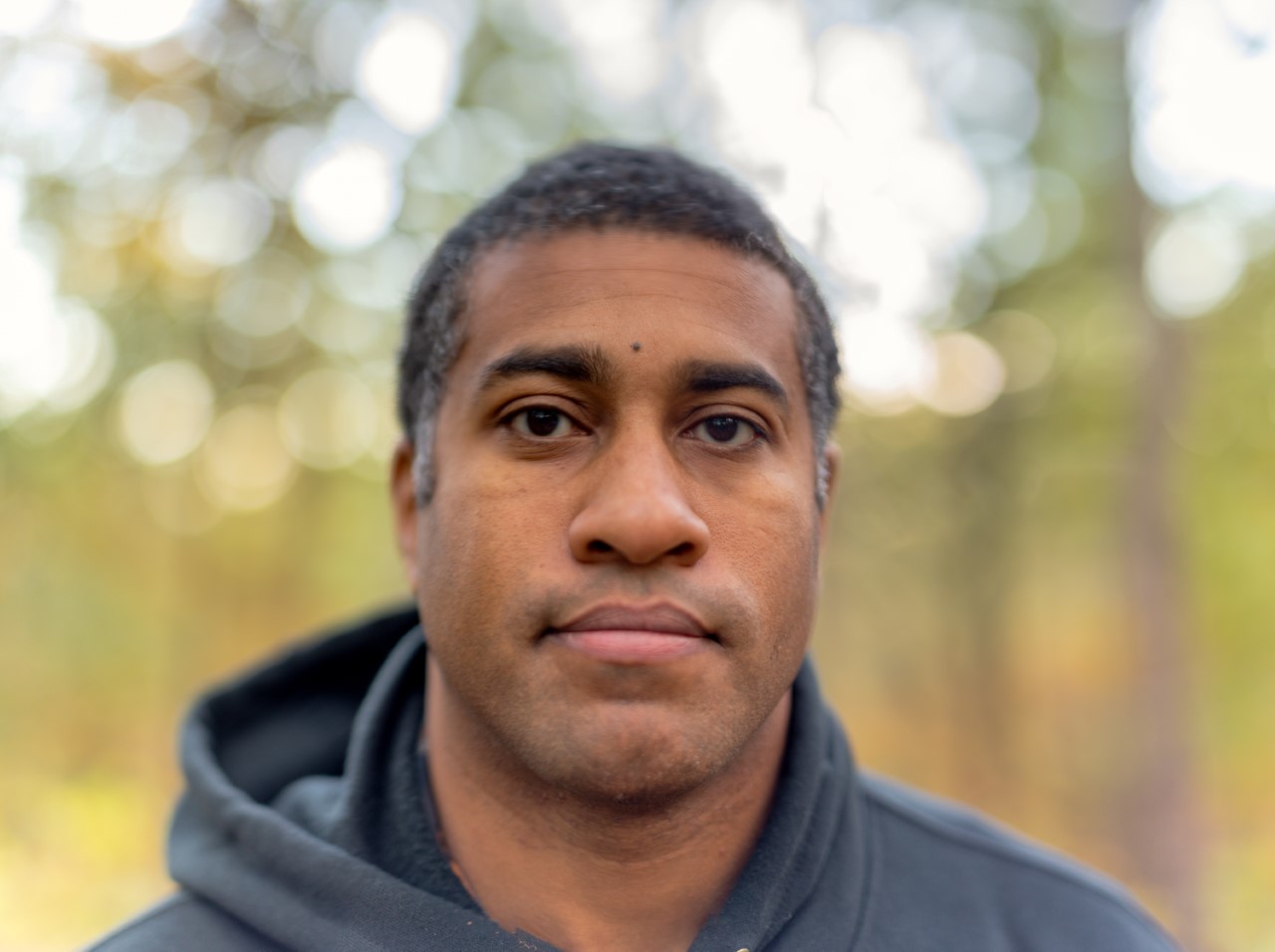 Photographer Ed Drew picked up his first camera at age 16, after his father died, and spent time learning the art of storytelling through photography. His current work focuses on capturing the essence of people who are often overlooked or underrepresented in society.
Drew grew up in Brooklyn and joined the military after high school. He served six years of active duty in the Air Force and was assigned to Tokyo until the end of his enlistment. While in Japan, he discovered a passion for art and the distinctive aesthetics derived from the Japanese culture.
In 2009, Drew joined the California Air National Guard as a Combat Search and Rescue helicopter gunner. He was deployed to Afghanistan in 2013 and created his first body of artwork there by using a large-format camera to capture portraits in the field. His haunting work gained the attention of news media, museums, galleries and collectors.
Drew earned a BFA in sculpture with a minor in photography from San Francisco Art Institute while still in the Air National Guard. He studied under photographers Linda Connor, Lonnie Graham and Henry Wessel, Jr.
His work centers on historical references of varying cultures through portraiture with an emphasis on a wide range of photographic processes and compositional dialogue. His current exhibition at the Mosaic Templars Cultural Center juxtaposes art, time spans and racial trajectories in Arkansas. The exhibit, "We Hold These Truths: American Veterans of Arkansas" spotlights 30 African American veterans through tintype, a Civil War-era photography technique, as well as letters from Civil War soldiers and military artifacts.
Some of Drew's Afghanistan photos are part of the Smithsonian National Museum of American History's permanent collection and is part of the Progressive Art Collection. His work has been featured in publications, including The New Yorker, PBS and the Arkansas Democrat-Gazette. His work will be included in the Veterans Day virtual celebration hosted by the Mosaic Templars Cultural Center on Facebook Live on Nov. 11.
Drew currently resides in Little Rock with his wife and five children.
Find more of his work at https://eddrew.net/. For more information about Art on Arkansas or Drekkia Morning, who hosts the shows, please visit http://www.arkansasarts.org/blog/Art_Arkansas.